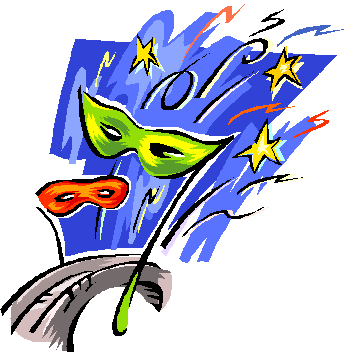 Imagine the Krewe of Pontchartrain bringing the excitement of a REAL New Orleans Mardi Gras parade to your function! Hear the sirens, see the bands and have your attendees catch Mardi Gras beads with the Krewe of Pontchartrain's "Mini-Parade."

We are a REAL New Orleans Mardi Gras Club so let us show you how we locals do it!

We can bring the excitement of Mardi Gras to your event ANY time of year!

The Krewe "Mini Parade" consists of a marching Jazz band playing while our costumed marchers throw the coveted "long beads into the crowd inside your meeting place.

The Krewe can also stage larger parades to meet your needs, including a full-fledged street parade in which your group members can participate as riders on REAL Mardi Gras Floats!
---
For More Information Contact:

Krewe of Pontchartrain
P.O. Box 871836
Tel: 504-242-3141 or 1-800-521-0626
FAX:
Internet: kofpont@home.com